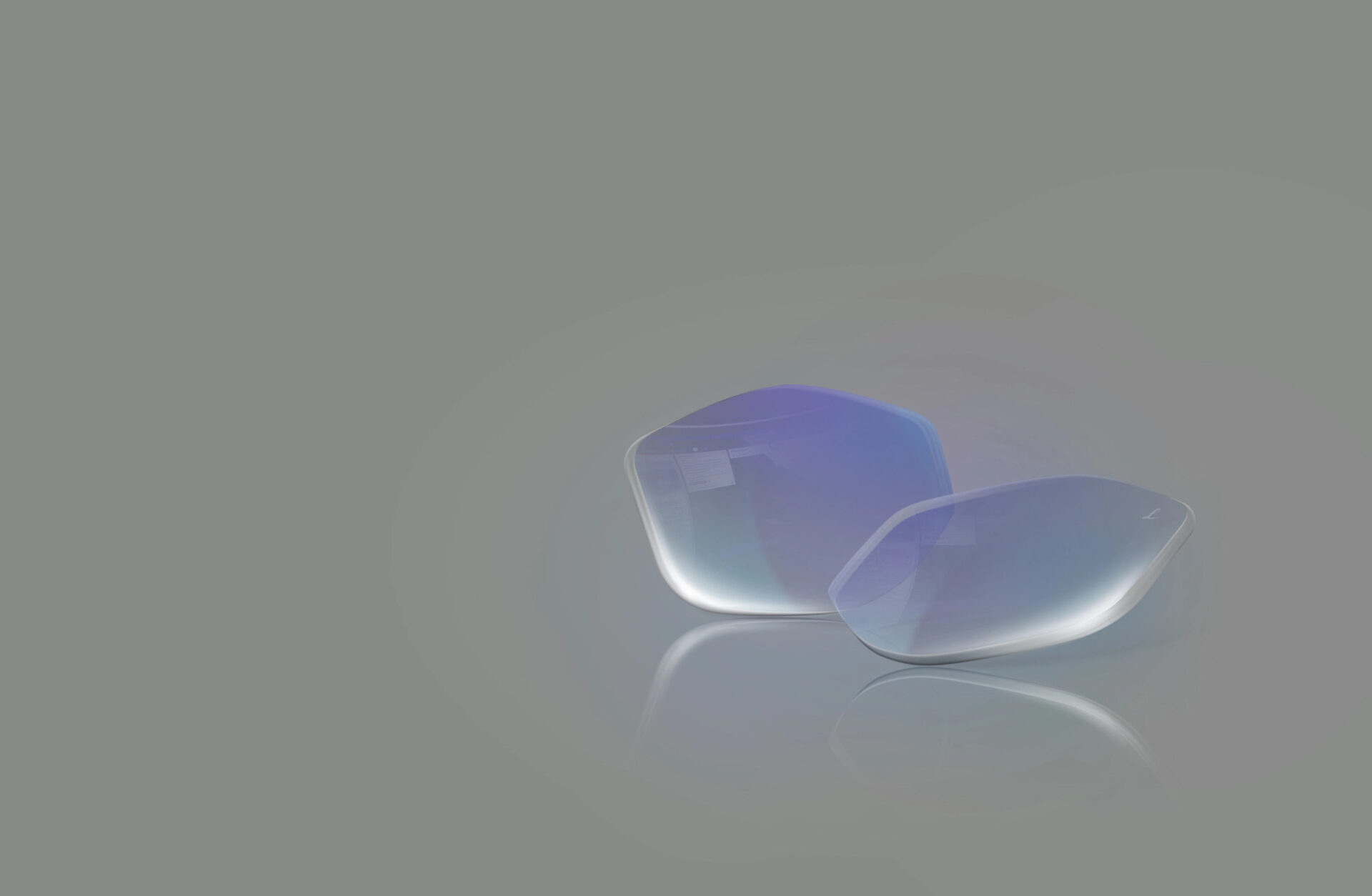 Maintain a sense of what is true
When you're bombarded by opinions and ideals of beauty like light and rain on lenses, it's easy to lose sight of what is truly authentic in the world. Inner strength helps counter that. Our material options also help you to remain clear-sighted in any situation.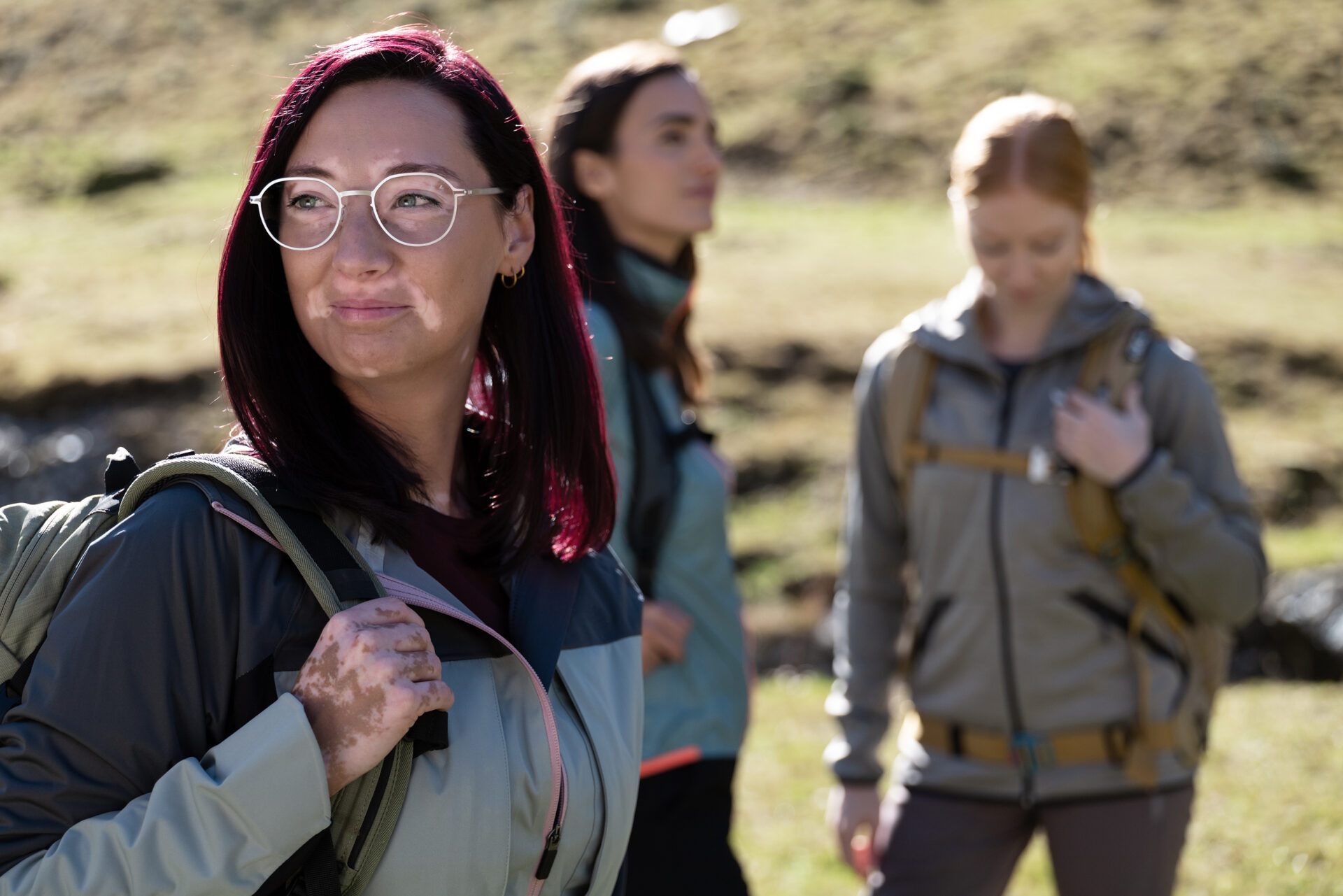 EYE SAFETY MATERIAL (ESM)
DON'T SHUT YOUR EYES.
PROTECT THEM.
The word "Eyecare" in our name isn't just for show. Our lenses aren't just there to open your eyes to what's authentic and true in the world. They also fulfil another function: protection. People presume sunlight to be harmless, but if your eyes are exposed to it, it can impact your vision negatively. That's because the blue-violet wavelengths which natural light contains can be harmful on account of their intensity.
And that is why our lenses come with the option of ESM: Eye Safety Material. ESM features a polymer integrated into the material of the lens, filtering out up to 100 % of potentially harmful blue light, whereas the lens' UV filter lets through 90 % of blue-cyan light.
BENEFITS
Protects your eyes against high-energy blue light
No side effects such as blue residual reflections, as seen on similar coatings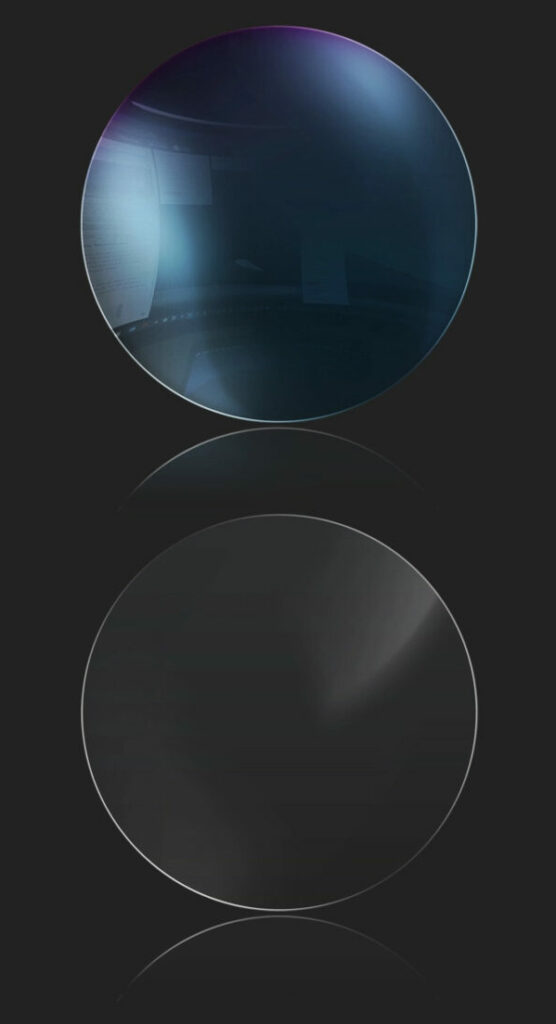 TRANSITIONS® SIGNATURE® GEN 8™
DON'T BE DAZZLED
BY THE WORLD.
The TRANSITIONS® SIGNATURE® GEN 8™ lens is the latest generation of TRANSITIONS® SIGNATURE®. It's designed to darken quickly when exposed to sunlight. This gives it a clear advantage over conventional clear lenses. TRANSITIONS® SIGNATURE® GEN 8™ lenses constantly adapt to changing light conditions, so they're perfectly tinted in every situation.
BENEFITS
Tint is extremely responsive, darkening and lightening quickly
Perfect clarity indoors and at night
Total UVA and UVB protection
Glasses with UV filters block at least 20 % of harmful blue light indoors, and over 87 % outdoors
Technology available for all spectacle frames and corrections
TRANSITIONS® XTRACTIVE® NEW GENERATION
SEE CLEARLY WHEN
DRIVING
TRANSITIONS® technology is also available in a driving version. That's because most windscreens filter out UV light, which makes it almost impossible for lenses to darken. TRANSITIONS® XTRACTIVE® NEW GENERATION lenses, which go much darker outside, also go dark behind a windscreen and offer a discreet tint inside.
BENEFITS
Able to become especially dark; the darkest self-tinting lenses at high temperatures
Harmful blue light protection at least 34 % indoors, over 90 % outdoors
The darkest self-tinting lenses for driving glasses
Block all UVA and UVB rays
Clear indoors, at night and in low light conditions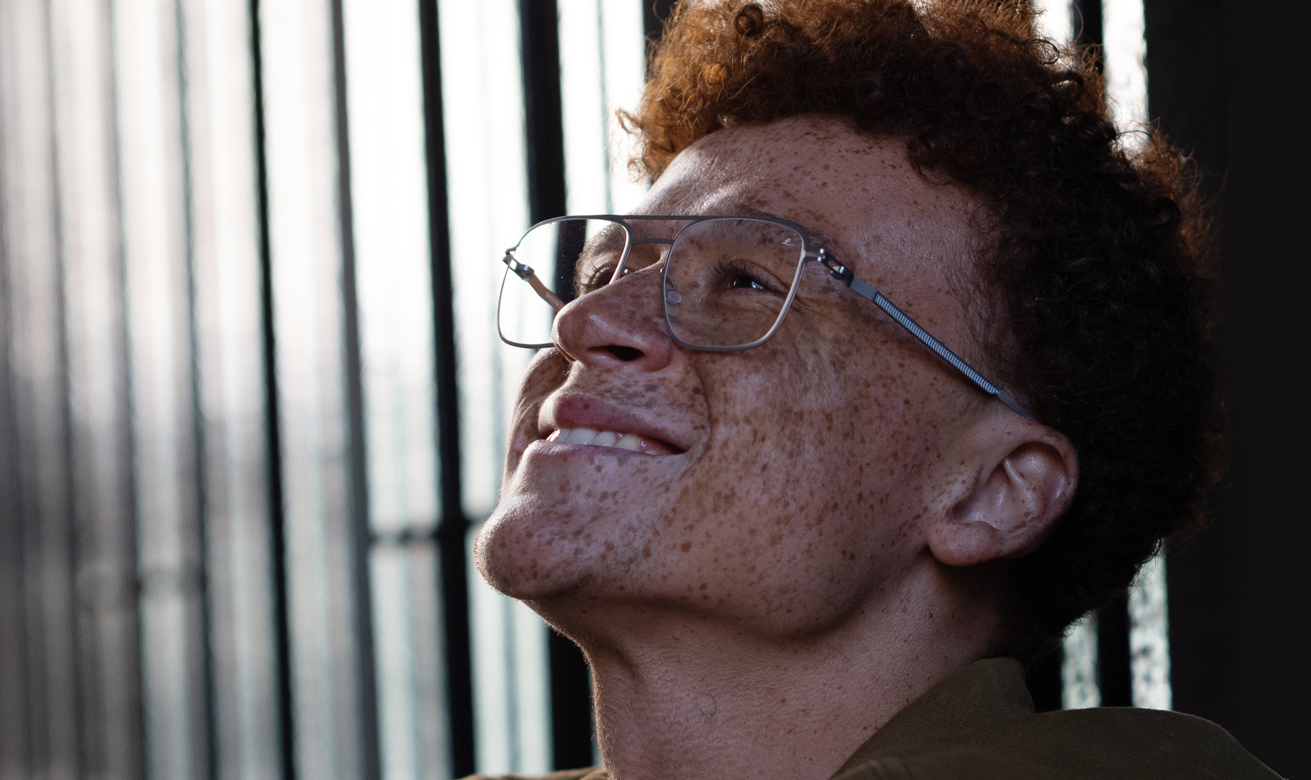 Without TRANSITIONS® XTRACTIVE®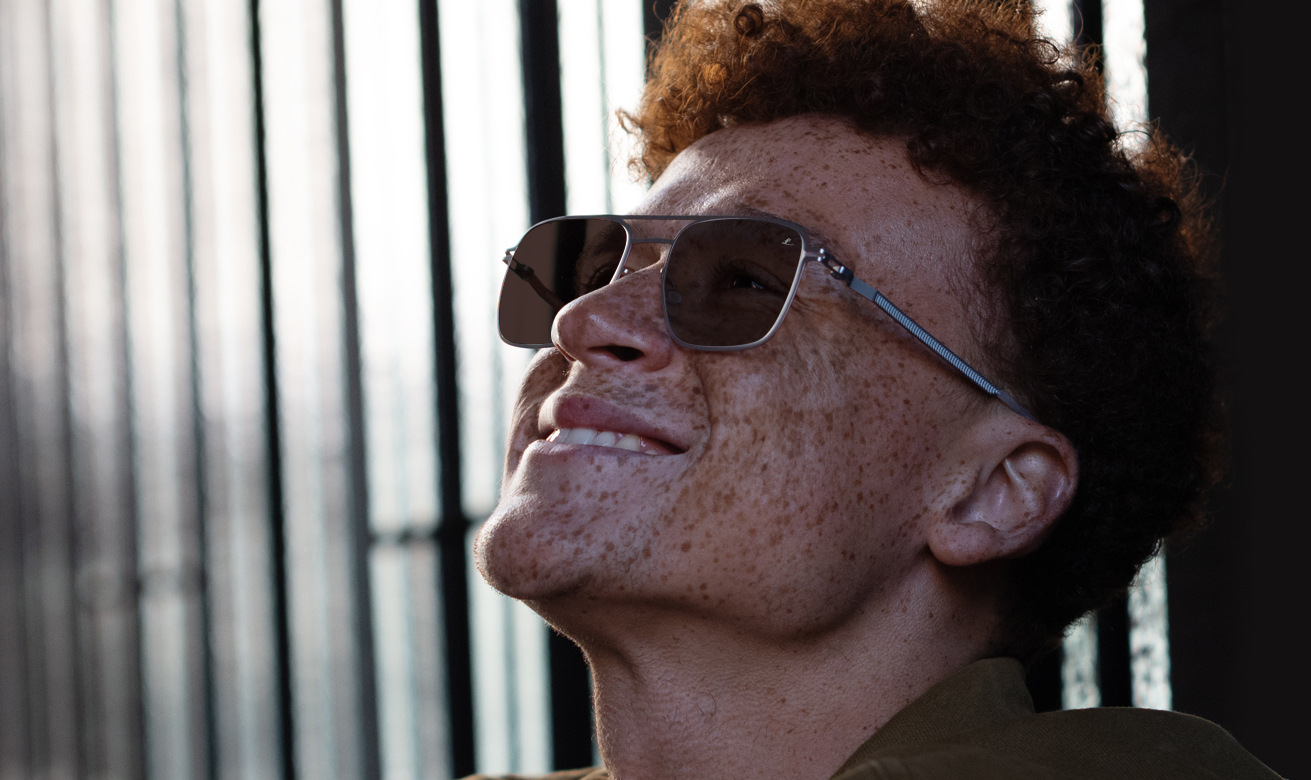 With TRANSITIONS® XTRACTIVE®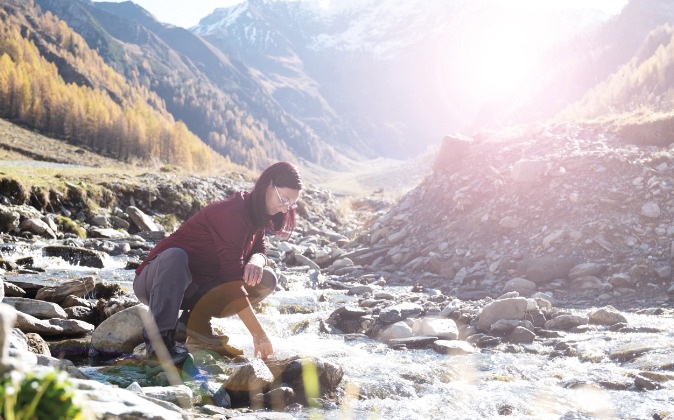 Lenses without polarising effect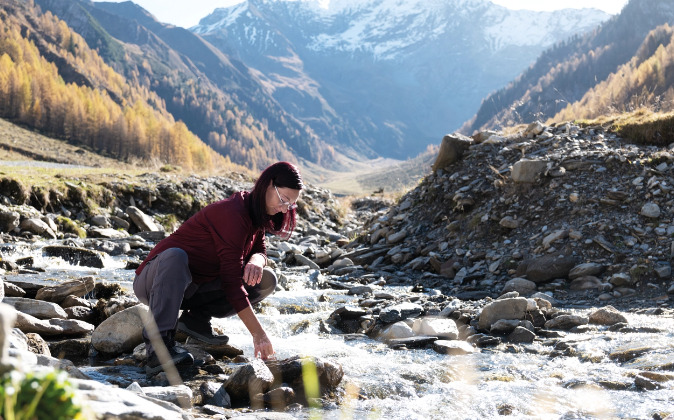 Lenses with polarising effect
POLARISATION
KEEP YOUR EYES OPEN – EVEN WHEN IT'S BRIGHT.
In unusually bright conditions (at the seaside, in the mountains, when driving), a polarising lens can protect you against glare and reflections without impairing what you see.
Polarising lenses have a filter that minimises reflections caused by surfaces like water, snow and roads. Miniscule crystals allow only vertical light to make its way through to the eyes; horizontal light is absorbed. Better perception means sharper vision.
BENEFITS
Natural vision (depending on colour)
Different intensities offer the right level of glare protection for every situation
UV protection 400 nm
Significantly reduced glare
Spectacle lenses
—
QUALITY MADE BY LEICA
—
Over a hundred years of experience
in optics
Top-quality, highly
durable materials
Developed and manufactured
in Germany
Maximum precision
for perfect vision